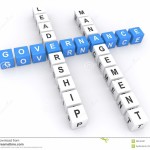 Corporate Governance and Regulatory Compliance

OVERVIEW: "Governance" defines oversight of the business interactions between the business owners. The economic interests of the parties must be analyzed to protect the relative benefits, minimize risks and attempt to avoid any unforeseen circumstances that would defeat the primary goal of protecting enterprise value and sustainability. 
OUR APPROACH: The Documents, the Policies
The Documents:  organizational documents that set forth governance include:
Certificate of incorporation  or LLC organization document
LLC or Stockholder Agreement
Joint Venture Agreement (strategic alliance)
The Policies:
develop governance structures to preserve long-term business interests, including assisting in renewals of relationships.

establish the policies relating to the governance of supply chains,

establish roles as employers and

establish

compliance

with applicable industry regulations. 
With emerging issues such as energy efficiency and sustainability, Steve helps clients identify and develop associated policies to extend their emerging internal governance policies to their supply chain.